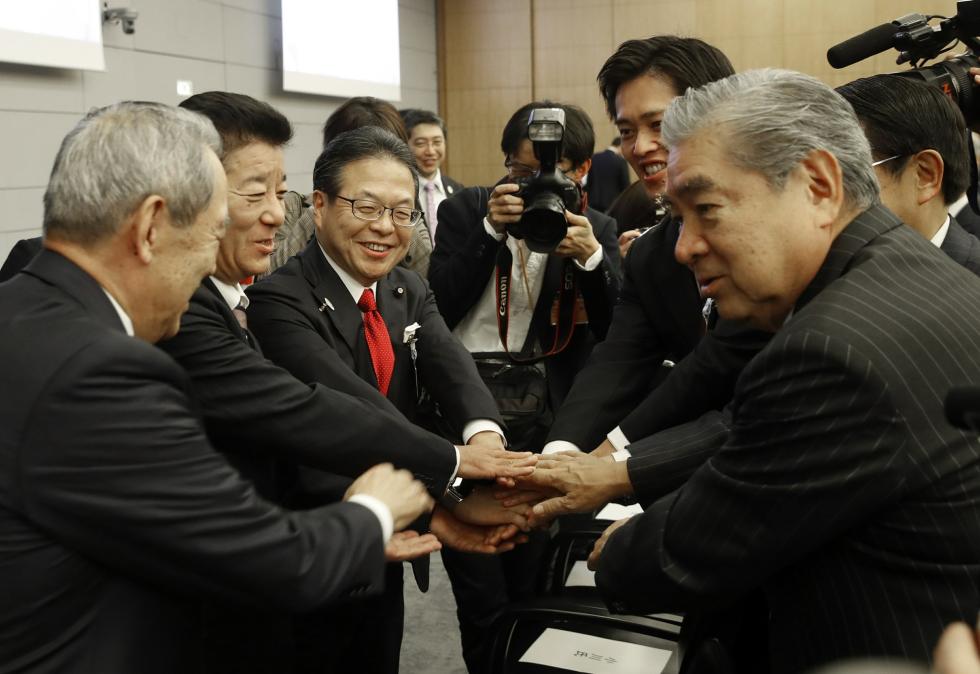 Japanese officials celebrate at the International Exhibition Bureau (Source: Associated Press)
Overseas Network November 24th, local time, at 5 pm local time, the International Exhibition Bureau announced in Paris Osaka, Japan, won the right to host the 2025 World Expo and successfully defeated cities in Russia and Azerbaijan. Osaka plans to hold an exposition on an artificial island with the theme "How to use robots and artificial intelligence to serve humans".
According to the Associated Press, 170 member states of the International Exhibition Bureau voted in Paris on the afternoon of the 23rd to select Osaka, Japan, for the 2025 World Expo. The Osaka City Government stated that it hopes that the Expo will promote Osaka to the world and boost the Osaka economy.
According to the official website of the International Exhibition Bureau, the World Expo is held every five years. The 2020 World Expo will be held in Dubai, United Arab Emirates. In the five-year free period, some cities also hold professional exhibitions. A World Expo can last up to six months and costs at least a few million dollars, but it can be reduced by attracting international visitors.